Holiday Light Contest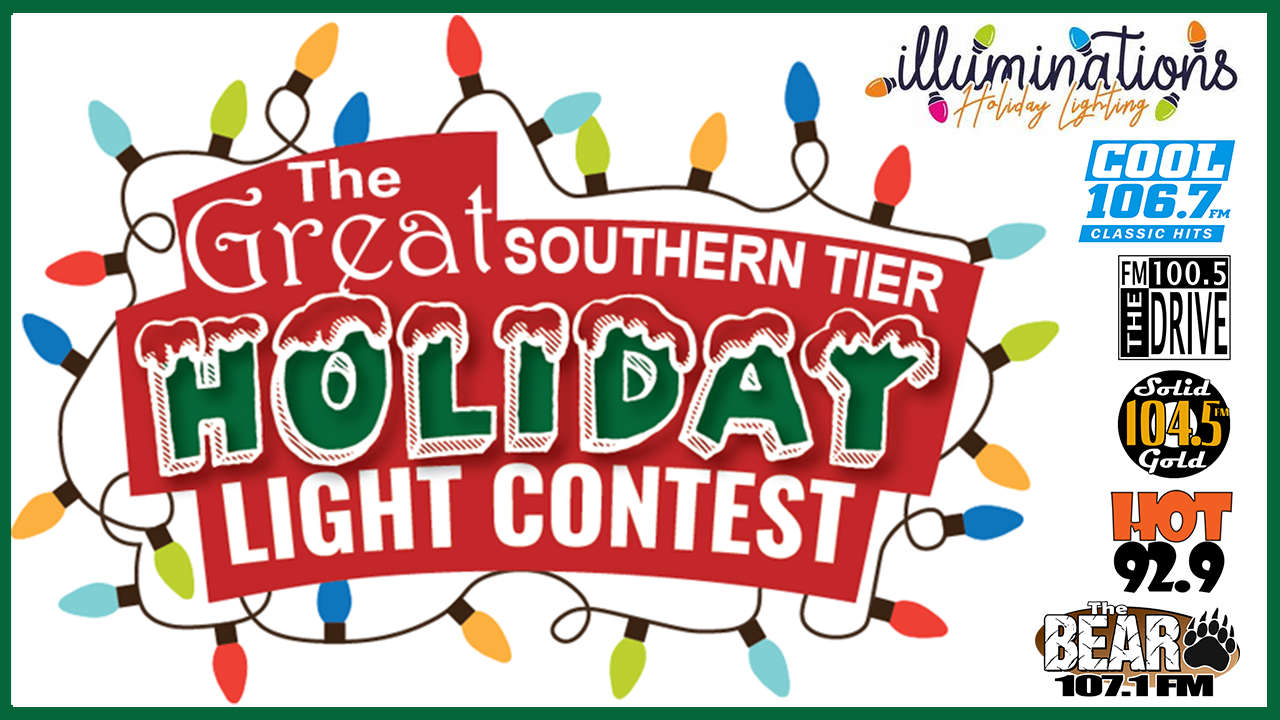 Get in the spirit of the season as Equinox Broadcasting, along with Illuminations Holiday Lighting present the 4th Annual Great Southern Tier Holiday Light Contest!
This contest is a little different from most. We aren't asking you to send us a photo or video of your holiday light display. We like to have some fun and get the community involved. So we're asking you to provide the address of your holiday light display and we'll post a map of all of our entrants for people to drive around and visit and then vote for their favorite!
Important Dates:
Registration - Mon. Nov. 20 until Sun. Dec. 3 at midnight
Lights Up - No later than Mon. Dec. 4 by 5pm
Voting - Mon. Dec. 4 at 5pm until Sun. Dec. 17 at midnight
The house with the most votes at the end of the contest will win a prize pack from the following sponsors:
Map of Registered Holiday Light Displays

Vote for your Favorite Holiday Light Display

PLEASE NOTE: A glitch in the voting platform was discovered that was allowing people to vote an unlimited number of times for the same house. We feel this was unfair and against the spirit of the contest. So as of Wednesday, December 6th at 9:15am, all votes have been reset and voting is now restricted to ONCE PER IP ADDRESS.

Voting ends Sunday, Dec. 17th at midnight.